Welcome to the Healing Kashmir Section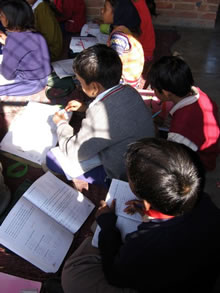 Based on twenty years of working with Non-Government Organisations and foundations in India and the UK this section will give an insight into some of those: slum education in Delhi, earthquake reconstruction and rehabilitation in Kashmir, and a mental health project, also in Kashmir. The NGO, non-profit, and charity worlds have created their own information barriers with heavy focus on corporate bottom-lining. In order to move into a new era of this work there is an urgent need for information sharing as natural and man-made disasters continue to effect up to a fifth of the world's population at a time.
The hope is that this section will be a small forum in this spirit.