Welcome to the Books Section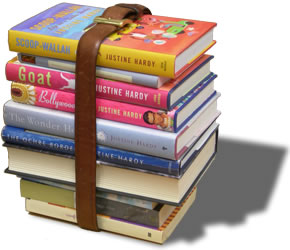 Justine Hardy's non-fiction and fiction titles are the fruit of her twenty-year career as a journalist and writer based in India. They immerse the reader in radically different worlds: the realities of living in orthodox Islam in Kashmir, Tibetan festivals in the high Himalaya, the newspaper world of Delhi, Bollywood babes of the Hindi film industry, the rise of modern India, the cost of internal conflict.
Taken together, her books give a broad-spectrum view of a country now emerging as one of the heavyweights of the modern global economy whilst still remaining arrested in many of its own cultural anachronisms.